Stacker2 was designed with one thing in mind to help people burn fat, boost energy and lose weight and that is exactly what it help accomplishes. When combined with diet and exercise Stacker2's powerful formula is designed to help you burn fat, lose weight and feel great. The Stacker2 fat burner has helped many where others left off due to the edge you receive when from its ultimate boost of energy. The energy you receive when using Stacker2 helps get you moving and keep you moving.
Stacker2 from NVE Pharmaceuticals the original manufactures of the complete Stacker2 line as well as the original, Stacker2 The World's Strongest Fat Burner, has been a market leader in diet and energy supplements for over 35 years.
Remember when buying a diet and energy supplement buy your supplements direct from a name you can trust and a company who has been in the market for over 35 years, Stacker2.
Proudly Made in the USA
Supplement Facts
Quantity: 100 Capsule(s)
Serving Size: 1 Capsule(s)
Servings Per Container: 100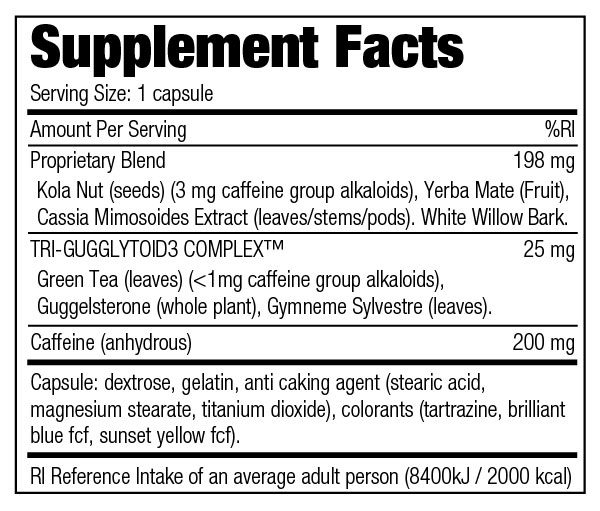 Recommended use
Take one capsule before training
Warnings
High caffeine content. This is a food supplement. Food supplements should not be used as a substitute for a varied diet. This product is to be used in conjunction with a sensible diet and exercise program for best results. Please store in a cool, dry place and keep out of reach of children. This product is not intended for anyone under the age of 18. This product is not intended to diagnose, treat, cure or prevent any disease. Do not use if you are pregnant or lactating. Consult an expert if you also use other supplements and stimulants (like caffeine). Don't use if you have heart or vascular disease, high blood pressure, diabetes, glaucoma, thyroid, kidney or prostate problems. Never exceed the recommended serving. Keep out of the reach of children.