10 Vitamins

Tasty Flavours

Free of Sugars

Tooth Safe

Ladies and gentlemen,
Please welcome the next generation's POP duo: Vitta+Pop! Its two super-talented members Orange and Raspberry can look forward to a healthy future – just see how they're brimming with enthusiasm and vitality! With all their pop-star qualities, their singing promotes well-being on many different levels!
(All pills and caps, please remove yourselves from the stage now, thank you for your service. Don't call us, we'll call you.)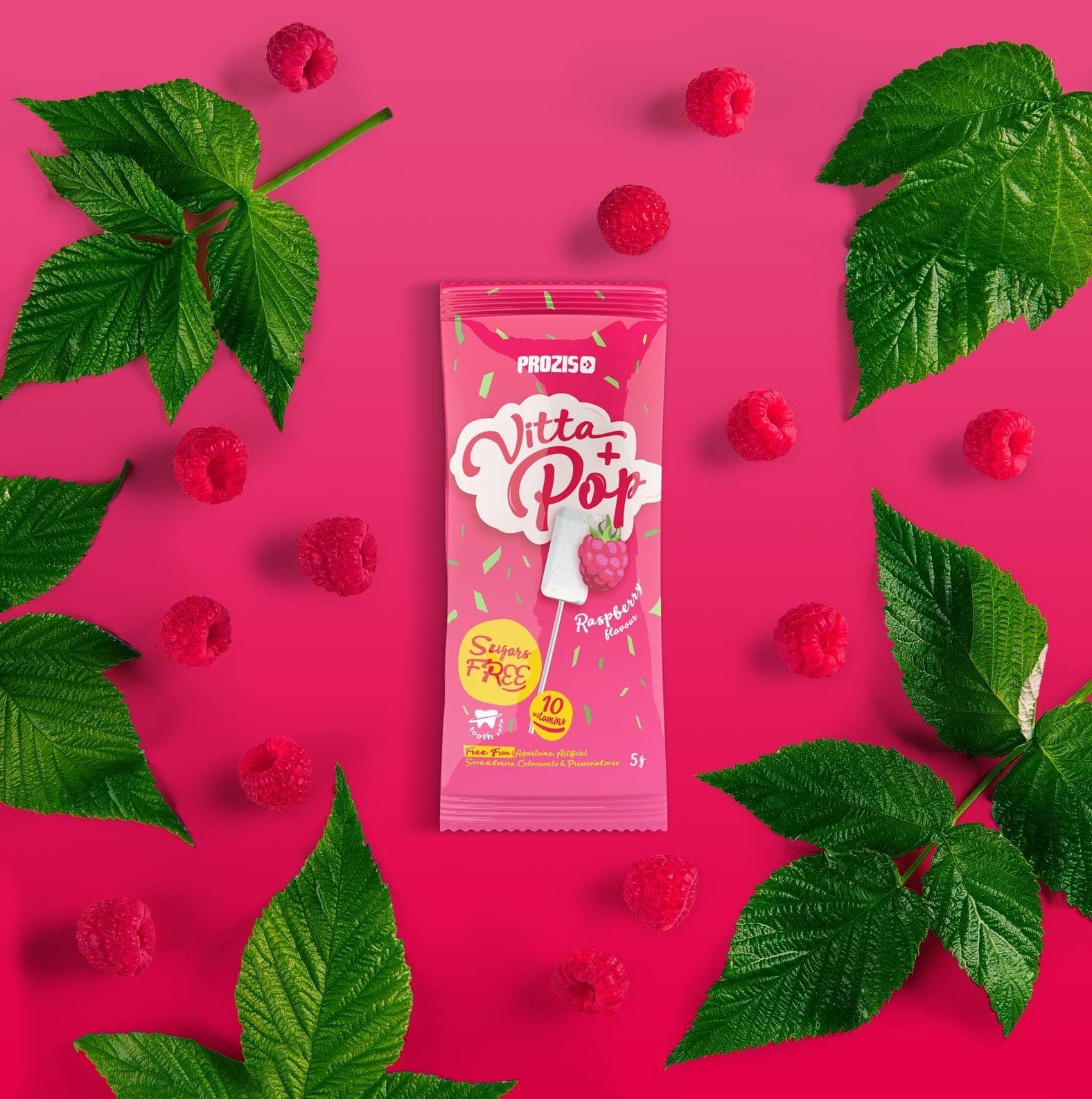 The Vitamin Lollipop
Prozis Vitta+Pop is an actual lollipop, but far from your ordinary sweet. Why? Because it features 10 different vitamins, each at 25% of its nutrient reference value. Contained in the formula are vitamin C, niacin, vitamin E, pantothenic acid, vitamin B6, riboflavin, thiamin, folic acid, biotin and vitamin B12. Very impressive, even more so for a lollipop!
Vitta+Pop sports vitamins that support a wealth of different functions in the body. In case any of them are lacking in your diet, Vitta+Pop can contribute to the restoration of your vitamin balance.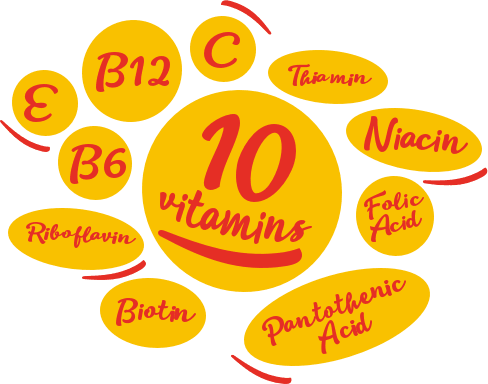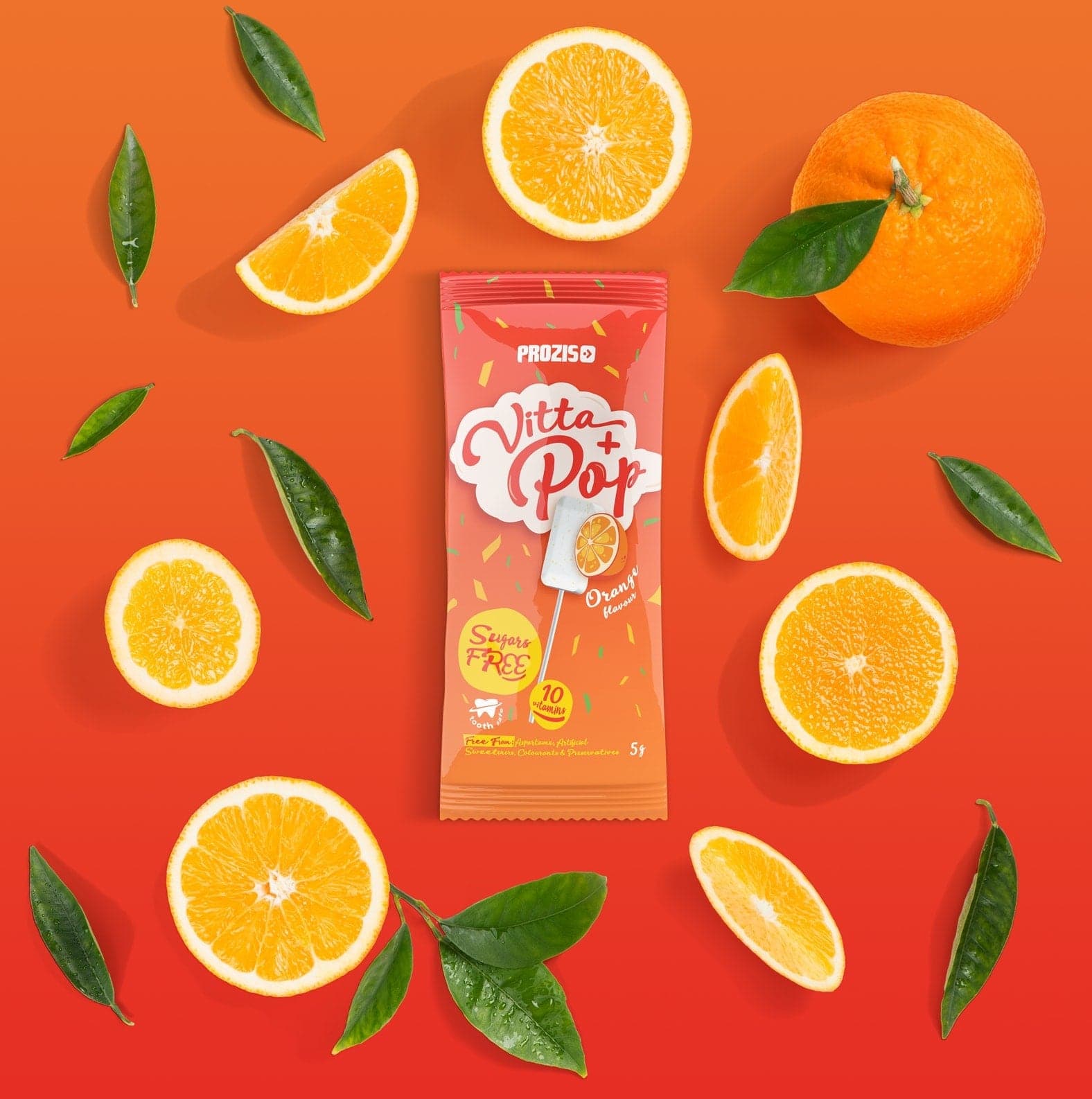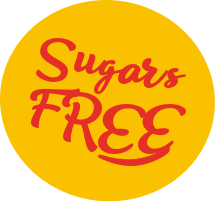 Toothsome, tooth-safe
Prozis Vitta+Pop has been developed to have all the advantages of a regular lollipop, but none of the downsides. Too much sugar? Vitta+Pop is free of sugars! Bad for your teeth? It's tooth-friendly! With its vitamin content and tangy, fruity flavour, Vitta+Pop will put a broad smile on your face!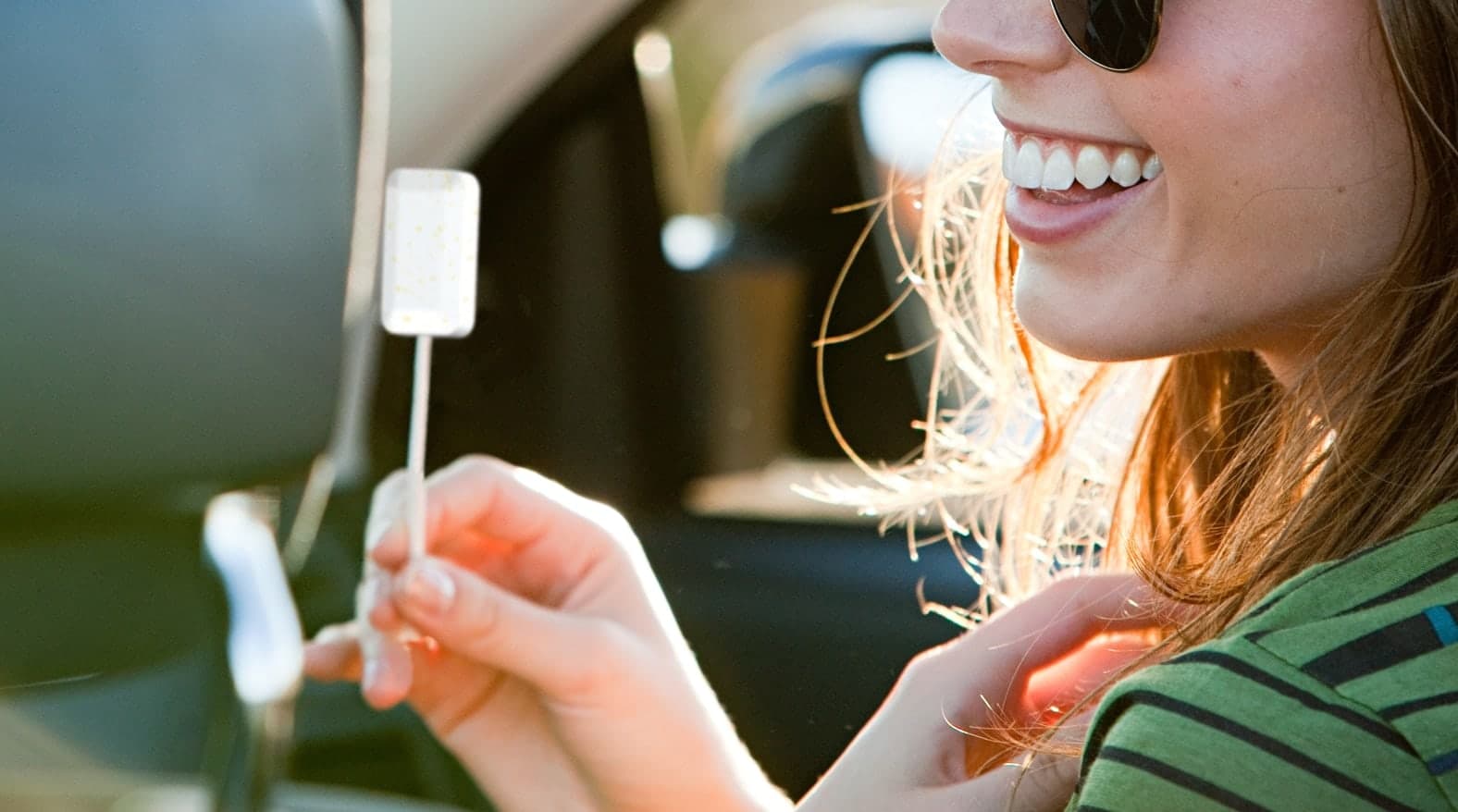 Prozis Vitta+Pop Highlights
All the fun and flavour of a lollipop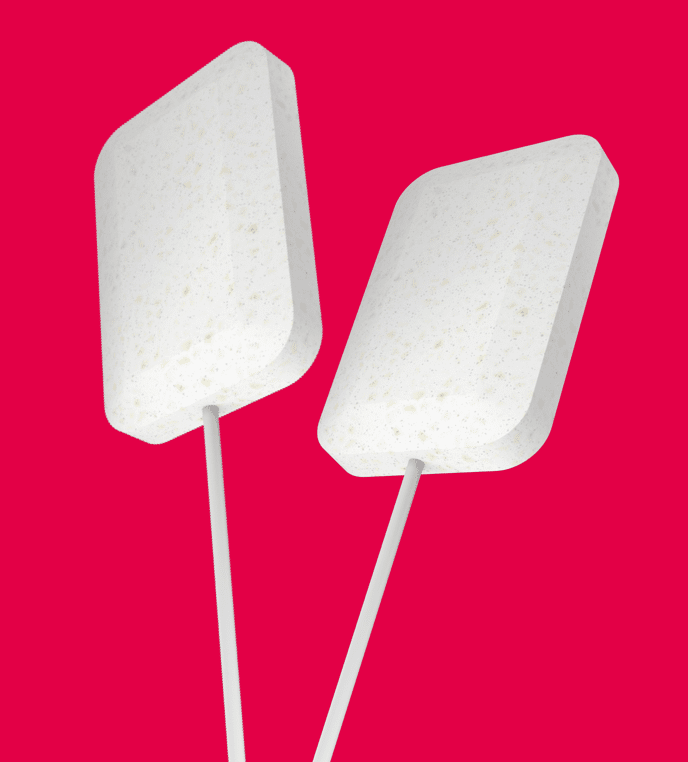 Supplement Facts
Quantity: 5 g
Serving Size: 1 Lolly (5.0 g)
Servings Per Container: 1
Flavor: Orange
Content

By Serving

Energy

Fat

0.05 g

Saturates

0.05 g

Carbohydrate

4.70 g
Sugars

0.02 g

Polyols

4.55

g
Protein
0 g
Salt
0 g
Vitamin C
20 mg
Niacin
4 mg
Vitamin E
3 mg
Pantothenic Acid
1.50 mg
Vitamin B6
0.35 mg
Riboflavin
0.35 mg
Thiamin
0.28 mg
Folic Acid
50 mcg
Biotin
12.50 mcg
Vitamin B12
0.63 mcg
Other Ingredients
Bulking Agent(s) (Sorbitol), Orange Fruit Powder Flavoring, Acid (Citric Acid), Acidity regulator (Sodium Citrate), Anti-caking Agent (Magnesium salts of fatty acids), L-Ascorbic Acid, Vegetable Fat (Fully Hydrogenated Palm Kernel Oil), DL-Alpha-Tocopheryl Acetate, Nicotinamide, Calcium D-Pantothenate, Riboflavin 5' Phosphate Sodium, Pyridoxine Hydrochloride, Thiamine mononitrate, Pteroylmonoglutamic Acid, D-Biotin, Cyanocobalamin.
Warnings