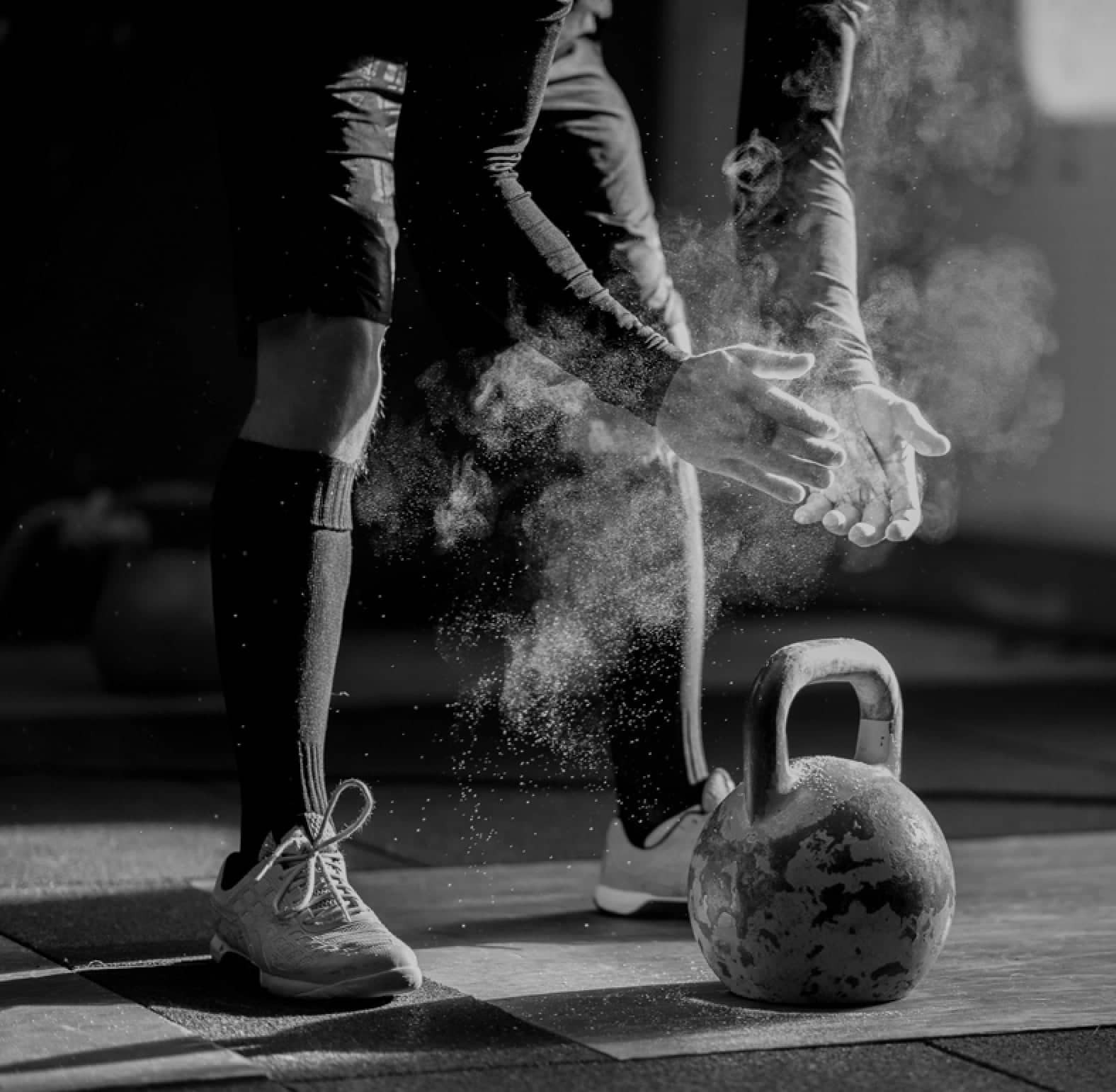 MANY ARE GOOD.
ONLY A FEW ARE ESSENTIAL.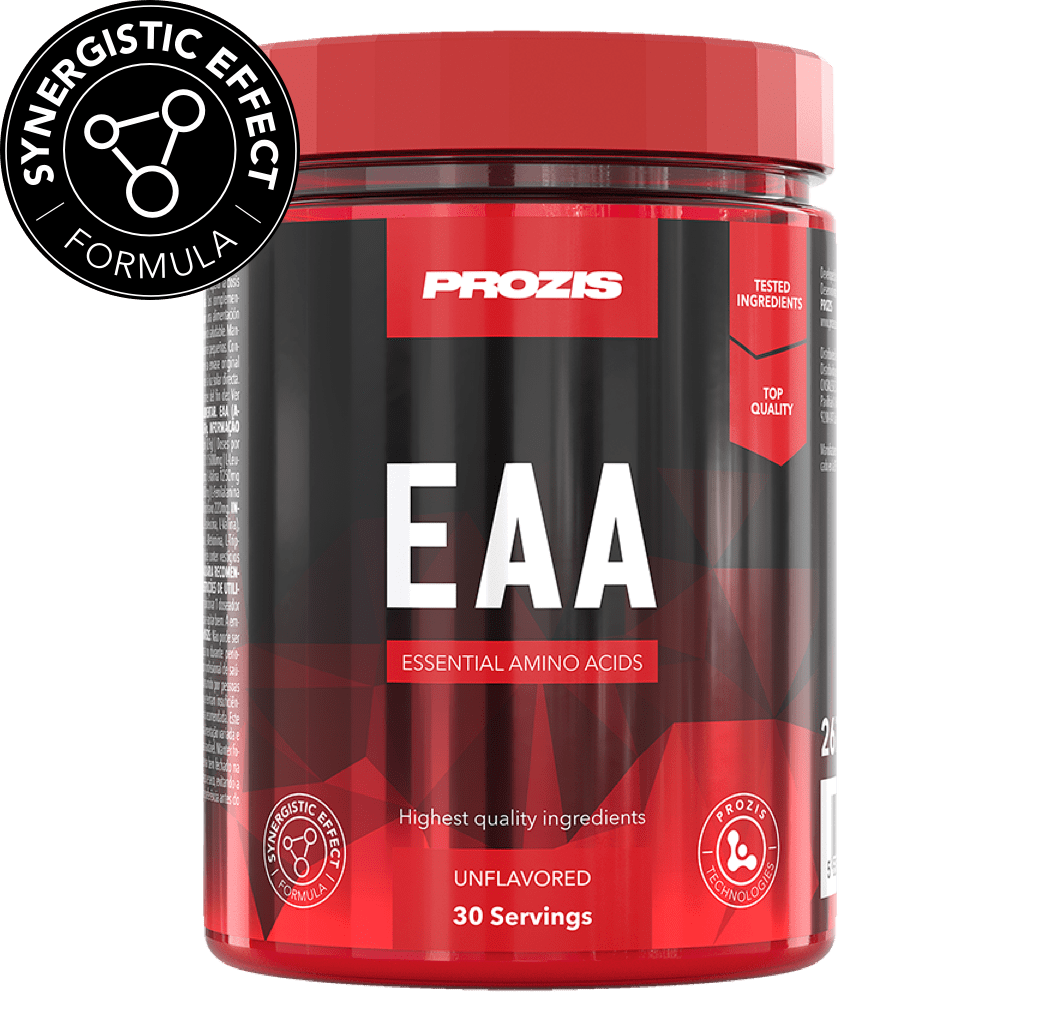 BCAAs
2:1:1

L-Leucine 2500 mg*

L-Isoleucine 1250 mg*

L-Valine 1250 mg*
*per serving
No sugars, no calories. Only the essential.
Extraordinary Absolute Awesomeness (EAA). Indeed, that could have been the right meaning behind this product's name, but instead, EAA stands for Essential Amino Acids!
With a premium blend of eight essential amino acids and no calories or sugars whatsoever, here you'll find the same essential amino acids featured in our whey protein supplements, but optimized with a faster absorption rate and a perfect 2:1:1 BCAA ratio! What essential feature are you missing?
You had me at essential.
The total of 20 amino acids consists of 9 essential amino acids (EAAs) and 11 non-essential amino acids (NEAAs). The human body is not able to produce EAAs, therefore they must be obtained through our diet to meet our daily needs.
NON-ESSENTIAL
ESSENTIAL
Alanine
Arginine
Asparagine
Aspartate
Cystine
Glutamic Acid
Glycine
Ornithine
Proline
Serine
Tyrosine
Isoleucine
Leucine
Lysine
Methionine
Phenylalanine
Threonine
Tryptophan
Valine
Did you know...
EAA supplementation has been shown to be beneficial for athletes. One serving of this supplement contains ~9 g of EAAs and 5 g of BCAAs (leucine, isoleucine and valine) and seems to be effective at maximizing muscle protein synthesis. The increase of muscle protein synthesis and the reduction of muscle protein degradation are key in post-workout recovery, to help enhance the adaptive response to training.
Amino acids are protein's building blocks. They are called "essential" because the body can't produce them. They must be acquired from food.
Capture the essence
• L-Leucine, L-Isoleucine and L-Valine are the three members that make up a VIP amino acid club called BCAAs. Now, why are they so relevant? The importance of BCAAs lies in the way the body metabolizes them and the biological processes they trigger.
• L-Lysine is an essential amino acid that can only be obtained by means of food and is used as a building block for many important functions.
• L-Threonine is an essential amino acid, a precursor to the amino acids glycine and serine. It is found in eggs, milk, gelatin, and other proteins.
• L-Phenylalanine is an essential amino acid (also provided by food) and plays a key role in the biosynthesis of other amino acids and in the structure and function of many proteins and enzymes.
• L-Methionine is a sulfur-containing essential amino acid that is important in many key functions. It is found in meat, fish, and dairy products.
• L-Tryptophan is naturally found in animal and plant proteins. It is an essential amino acid that the body requires in order to synthesize proteins.
Essential flavors!
Cola

Green Apple

Lemon-Lime

Mango-Peach

Pear

Unflavored
EAA highlights
• Essential Amino Acids with key roles
• 2:1:1 ratio of BCAAs
• Aspartame-free
• Different flavors
• Tested ingredients
• Top quality
Supplement Facts
Quantity: 309 g
Serving Size: 1 Heaping Scoop (10.3 g)
Servings Per Container: 30
| Content | By Serving |
| --- | --- |
| L-Lysine | 1750 mg |
| L-Threonine | 1150 mg |
| L-Phenylalanine | 600 mg |
| L-Methionine | 250 mg |
| L-Tryptophan | 220 mg |
| BCAAs 2:1:1 | 5000 mg |
| L-Leucine | 2500 mg |
| L-Isoleucine | 1250 mg |
| L-Valine | 1250 mg |
Other Ingredients
May contain traces of milk, soy, egg and gluten. With sweetener.
BCAAs (L-Leucine, L-Isoleucine, L-Valine), L-Lysine, L-Threonine, Acid (Citric Acid), L-Phenylalanine, Flavourings, L-Methionine, L-Tryptophan, Spirulina and Safflower Concentrate, Sweetener (Sucralose), Emulsifier (Lecithins).
May contain traces of milk, soy, egg and gluten. With sweetener.
Not to be used by pregnant women or children, or for longer periods without consulting a healthcare professional. Not to be used by people taking antidepressants or suffering from kidney failure. Do not exceed the Recommended Daily Portion. This product should not replace a varied and balanced diet and a healthy lifestyle. Keep out of reach of children. Store tightly sealed in the original packaging in a cool, dry place, avoiding direct sunlight.