Any time is tea time.
My life has many faces. At times it's hectic and exhausting, at other times it's easygoing and laid-back. Sometimes I want to be challenged and experience excitement, but at other times, I look for a warm place in my comfort zone. My life may be red, black, or green. Hot, cold, or somewhere in between. Luckily, for every state my life may be in, there's a Prozis Tea flavor to match it.
An instant to yourself.
The preparation of Prozis Tea is almost instantaneous! It's simply a question of taking the right amount of water – hot or cold, that's up to you – and then adding the powder and mixing it. It's quick and it's easy. You can always add ice to make a typical iced tea if you want to.
With one 3 g stick you can make about 2 cups or glasses. But if you feel like sharing your beverage with others, opt for Prozis Tea in 9 g sachets instead, so you can brew your tea one pot or pitcher at a time.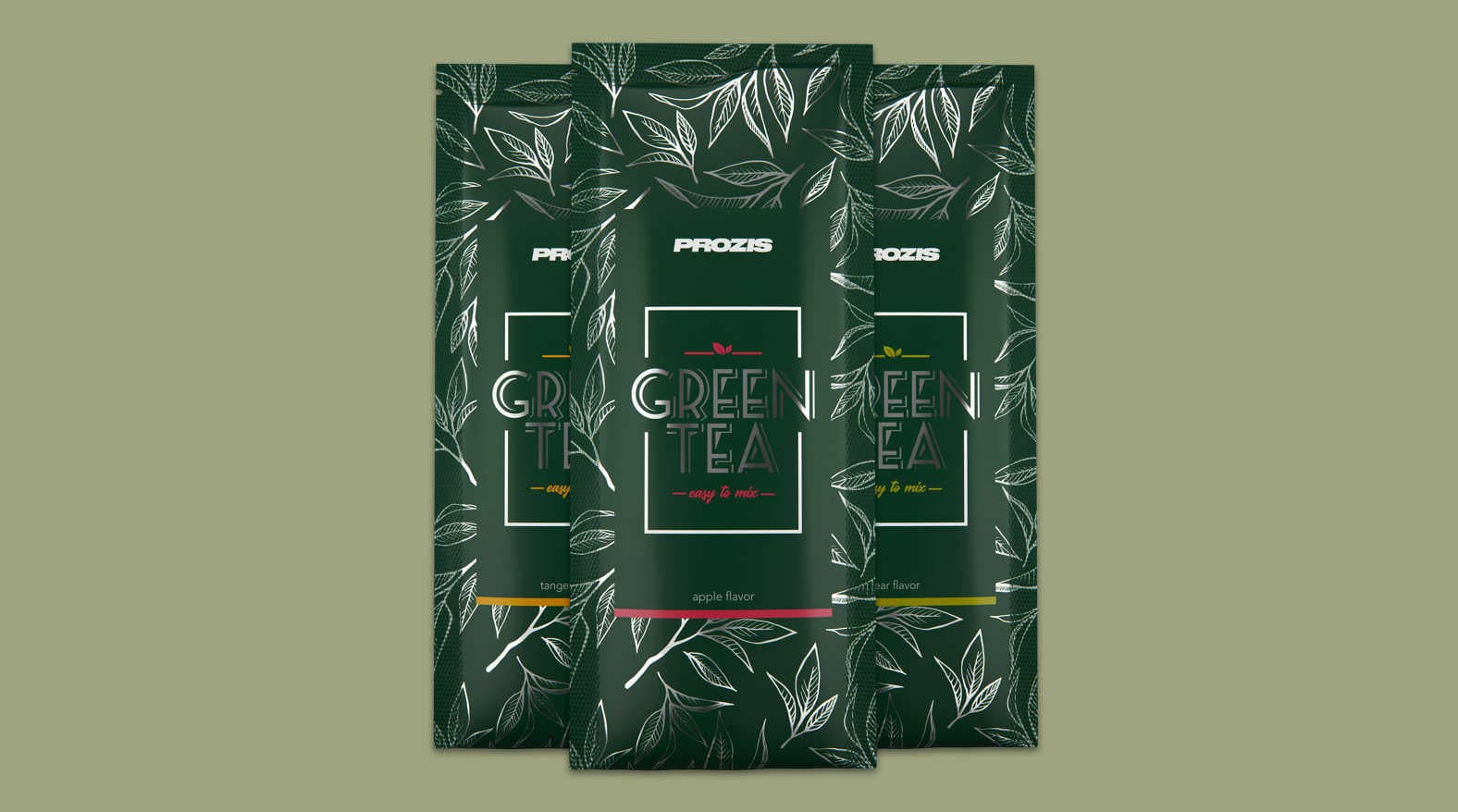 One two three, one through tea.
Prozis Tea is a flavored instant drink that comes in three types. We have Green Tea, Black Tea, and Red Tea, each with a different type of tea extract. The common origin of these extracts is the Camellia sinensis or tea plant, but their differences lie in how each tea has been processed before becoming the end product as we see it in the store.

Green Tea is one of the least processed tea varieties, still unwilted and unoxidized, and therefore still strongly resembling fresh tea leaves. When brewed, it typically makes for a slightly bittersweet flavor that's lighter than that of the other two varieties.
Sweetened but sugars-free*, and optimized with vitamin C, Prozis Tea is as conscious as can be.

Deliciously frui-tea.
Even if you wouldn't consider yourself a typical tea person, you'll still find a Prozis Tea to your liking from the ample flavor selection. Throughout the entire range, including the green, black and red varieties, all sorts of fruity goodness can be found. It's ok if you can't decide just yet, take your time! After all, any time is tea time.